From Oil Changes to Car Repairs, Experience the Star Treatment at Lone Star Ford
We understand how big of an investment your vehicle is. That's why our Lone Star Ford's auto repair and service center wants to help you protect that investment. Whether it's a factory-recommenced service or minor car repair, Lone Star Ford can ensure your vehicle is "like new" again.
To keep our technicians up to date on the latest innovations from Ford, we're online with Ford Star Training. This cutting-edge training program beams live interactive classes direct from Ford to our own dedicated training room, the only one in this region.

Along with the superior personnel and training, Lone Star Ford Service has one more advantage. We are right next door to over 3.5 million Ford parts, courtesy of the Lone Star Ford Parts Warehouse. Only rarely will we not have the part on hand to finish your job on time.
Our high-tech facility and friendly service center sets us apart from other Ford service and repair centers in greater Houston. To set up your appointment, complete our service appointment form or give us a call at (800) 801-9906. If your vehicle is need of immediate service or repair, you can bring your new Ford or used car to our dealership located at 8477 North Free in Houston, Texas. 
Meet Our Expert Service Staff!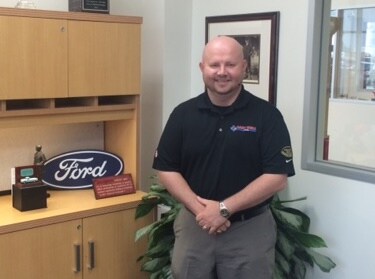 Mark Wheeler
Service Director
855-498-8481
 
 
 

 

 
 
 Chris Agundu
Service Advisor

 Jose Zendejas
Service Advisor
855-473-3993

 Cochise Willis
Service Advisor
855-474-6007

 Sebastian Stepper
Service Advisor
855-504-5011

 

 
 

   
 

 

 Maria Robles
Cashier